New Shortstuff strains – Auto Purple Gorilla and Auto Gorilla shizzle
10 Apr 2018
Shortstuff seeds Auto Purple Gorilla and Auto Gorilla shizzle available now!
We are very please to announce that we are stocking the 2 awesome new strains from Shortstuff seeds.
Auto Purple Gorilla is a cross of the massive yielding Auto Purple amnesia and the world-beating auto Gorilla OG strain. The result is another big yielder with incredible potency, aroma and taste. This autoflowering cannabis strain is easy to grow, resistant to pests and with produce unrivaled yields in around 9-11 weeks from start to finish
buy shortstuff seeds auto purple gorilla female seeds now!
Auto Gorilla Shizzle is a combination of two of Shortstuff seeds best selling strains, Auto Gorilla OG and Tha Shiznit and the result is quite incredible. Auto Gorilla Shizzle is super vigourous, easy to grow and produces massive resinous buds with very high potency.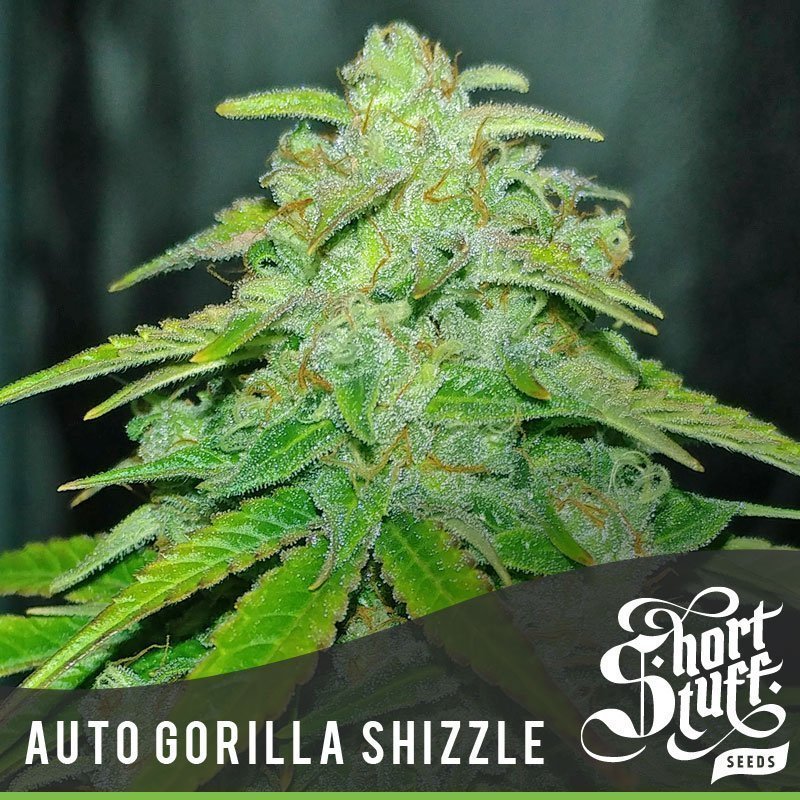 buy shortstuff seeds auto gorilla shizzle female seeds now!
Shortstuff seeds promo
To celebrate the release of these amazing strains we are giving a whole load of them away!
With every pack of shortstuff seeds purchased you will receive a randomly selected gift:
Auto Purple Gorilla female seeds x 2
Auto Gorilla Shizzle female seeds x 2
…and it does not matter how many packs you buy, you will get a free gift with each one!
Buy 1 pack of shortstuff seeds get 2 free seeds
Buy 2 packs of shortstuff seeds get 4 free seeds
Buy 3 packs of shortstuff seeds get 6 free seeds
and so on…
We are listed on the shortstuff seeds website as an official distributor of their seeds and as a participant in the current free seeds giveaway promo
https://shortstuffseeds.com/shortstuff-seedbank-news/2-new-strains-and-free-seeds-to-giveaway/